arizonaJETSfan :

(09 December 2013 - 11:36 PM)

do tell, ideas?
arizonaJETSfan :

(09 December 2013 - 11:39 PM)

I dont have pics of the kids cause we havent started yet.
bleedsgreen :

(09 December 2013 - 11:41 PM)

Well the main page still says under construction. And I can't quite figure out what the page is about till I start reading. The main page should jump out with pictures of kids playing football so you know what the page is about
arizonaJETSfan :

(09 December 2013 - 11:42 PM)

even if our kids will have a different uniform on?
arizonaJETSfan :

(09 December 2013 - 11:43 PM)

ok, looking for some with no uniform of my big guy
bleedsgreen :

(09 December 2013 - 11:44 PM)

Even pics of the kids playing in sweatpants. You need something to draw people in. Most people wont just jump in and read a sight they don't like the look of
bleedsgreen :

(09 December 2013 - 11:45 PM)

I took a web design class for my buisness and that's the first thing they told us. The home page should be simple and colorful
arizonaJETSfan :

(09 December 2013 - 11:47 PM)

COOL, I appreciate the feedback. Im NO pro
bleedsgreen :

(09 December 2013 - 11:49 PM)

http://www.tzffl.com. Check this sight out it's my flag football league simple home page bright colors with simple pictures
arizonaJETSfan :

(09 December 2013 - 11:50 PM)

Bad Request (Invalid Hostname)
bleedsgreen :

(09 December 2013 - 11:53 PM)

You may have to type it into your browser
bleedsgreen :

(09 December 2013 - 11:53 PM)

www.tzffl.com
arizonaJETSfan :

(09 December 2013 - 11:53 PM)

kk, puttin a pic of Law in there real quick
arizonaJETSfan :

(09 December 2013 - 11:55 PM)

NICE! I Deff dont have skillz like that
bleedsgreen :

(09 December 2013 - 11:59 PM)

You site is fine it just need more color and some pics to draw people in
arizonaJETSfan :

(09 December 2013 - 11:59 PM)

just added 1, lookin for more now. Naturally...Law is wearin his JETS JERSEY!
bleedsgreen :

(10 December 2013 - 12:00 AM)

People are fuckin stupid nowadays and have short attention spans you need to get them hooked on the site on the first look
bleedsgreen :

(10 December 2013 - 12:00 AM)

Yeah already better
arizonaJETSfan :

(10 December 2013 - 12:01 AM)

I knew the Jersey would SPICE IT UP =P
bleedsgreen :

(10 December 2013 - 12:01 AM)

You need more color in your logo and more pics but the layout is good and I love the tunes
arizonaJETSfan :

(10 December 2013 - 12:06 AM)

workin on more pics for the site now
bleedsgreen :

(10 December 2013 - 12:09 AM)

I got to go to bed bit I will check it tomorrow and let you know what I think
arizonaJETSfan :

(10 December 2013 - 12:10 AM)

thanks bunches

santana

:

(10 December 2013 - 11:56 AM)

Stupid snow

santana

:

(10 December 2013 - 11:56 AM)

Im stuck in god damn bogota
bleedsgreen :

(10 December 2013 - 11:57 AM)

Jay the Pics look great on the website but you have to shrink your margins. The page does not fit easily on the page now. Maybe take out some of those clip art football pics and the margins will shrink?
MikeGangGree... :

(10 December 2013 - 11:59 AM)

UPDATE THE UPDATE

santana

:

(10 December 2013 - 12:00 PM)

I think the update is still relevant

santana

:

(10 December 2013 - 12:01 PM)

Im going to the hotel bar might as well booze till I forget what country I'm in
MikeGangGree... :

(10 December 2013 - 12:01 PM)

No ric flair in it tho

santana

:

(10 December 2013 - 12:01 PM)

WOO
arizonaJETSfan :

(10 December 2013 - 01:45 PM)

grrr, ok, I will work it. Thanks
arizonaJETSfan :

(10 December 2013 - 01:49 PM)

Yo fellas, can I get an eye on ma page n lemme know if it looks right? RevolutionOYF.com Please n thanks
RetireChrebet :

(10 December 2013 - 04:16 PM)

I went from winning my division in fantasy to losing and missing the playoffs by 1 f'n yard.
MikeGangGree... :

(Yesterday, 11:08 AM)

Bring something to the table!!

santana

:

(Yesterday, 04:22 PM)

i'm back!

santana

:

(Yesterday, 04:23 PM)

going to snap that table back yard wrestling style WOO
MikeGangGree... :

(Today, 12:51 AM)

Then how can u bring something to it???WOOO
bleedsgreen :

(Today, 01:48 PM)

Jay the page looks much better with the margins corrected. It looks like the 2 clip art pics in the top left corner are cutting off some of your text though

Jetsfan0099

:

(Today, 02:06 PM)

If Jay Cutler truly hits FA< the Jets should definitely look into that.

Jetsfan0099

:

(Today, 02:07 PM)

We have been without even a decent QB for so long, I would sign him. He has a big arm to throw here and you give him protection he can be pretty good

HarlemHxC814

:

(Today, 02:13 PM)

no QB is going to do shit without anybody on the offense

HarlemHxC814

:

(Today, 02:14 PM)

lol the offense needs 3 WRs, a TE and a revamped OL

santana

:

(Today, 02:56 PM)

qb like cutler could make something out of nothing

santana

:

(Today, 02:56 PM)

but you expect 2-3td games each having 4ints
Page 1 of 1
You cannot start a new topic

This topic is locked
Sori Deal Dead
Posted 29 July 2005 - 12:51 PM
Looks Like he's on his way to Cubs per ESPN Dallas Radio

---
Posted 29 July 2005 - 05:20 PM
link...anything? I heard the talks have quieted, that is because the rangers are asking alot. They want Cameron, Milledge, and Seo/Heilman. I would try to do cameron/heilman for soriano, and throw in another prospect besides petit or milledge. Or they can do cameron/seo/heilman for him. They also started talking to manny ramirez...dont think that getting him is impossible, the mets have the money, and we also have pedro martinez, who has to be talking to manny.

---
Posted 29 July 2005 - 07:19 PM
Ha ha
---
Posted 29 July 2005 - 08:55 PM
QUOTE (reg83ny @ Jul 29 2005, 07:54 PM)
Ha ha
Thats what they said about benson and look what happened to him. I dont want manny as much as i want soriano because manny blows at defense and we already got the best defensive outfield in the league. However i have a bad feeling about giving up cameron
---
Posted 30 July 2005 - 03:07 AM
Dont those stupid mets get it yet? They wont be good! EVER! No matter who they get! But I shouldn't be talking because I'm a Phillies fan, and the Phillies suck.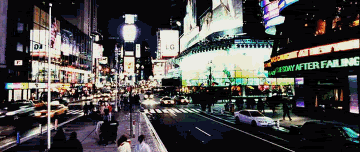 ---
Posted 30 July 2005 - 08:37 PM
what was going on last night with the manny deal? it was all over tv thatit was a done deal and everyone was talking about it. now i just looked at espn.com and all of the sudden its off

---
Posted 31 July 2005 - 07:57 AM
how about themets get manny and it worksout for yankees fans and mets fans.

mets get a grate hitter.

red sox lose a grate hitter and get nothing back for him.

and the yankees do as they do best blow right by boston in augest.

only 8hours and 1 min left till tradededline.

---
Page 1 of 1
You cannot start a new topic

This topic is locked
---
1 User(s) are reading this topic

0 members, 1 guests, 0 anonymous users