Once again...consider it done...
I'm not really attacking Jersey...it's just the prime example...what does Jersey have to offer? And don't say beaches because a lot of places have beaches...and it isn't like the Jersey Shore crystal clear water either...
I'm gonna do a quick comparison between what New York City offers you...and what a place like New Jersey offers you...pick which one you'd rather go visit...
Dining
Jersey
NYC
Shopping
Jersey
NYC
Parks
Jersey
I admittedly couldn't find much on parks in New Jersey...other than going into the mountains...which are beautiful...but I'm talking about a park...not a mountain.
NYC
Homes
JerseyNYCJersey
Drawing a blank here...
NYCNew JerseyNew York City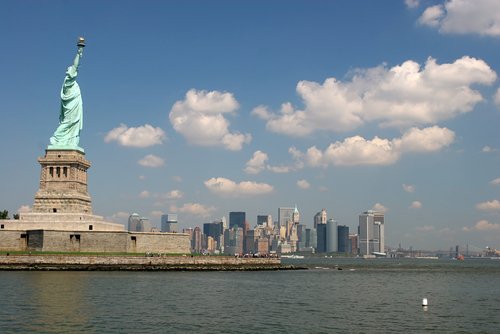 That last one was pretty telling...again this isn't solely an attack on Jersey...you can plug in most places for Jersey and get the same thing. I'm just an advocate of city life...and that doesn't mean it has to be on a NYC scale...smaller towns work fine too.
How many times did you pick the Jersey option? We can go on forever comparing the two...bars...nightclubs...theatre's. But really...there is no comparison...nothing comes close...
Yea it donest come close
thats why 90% of the poeple actually LIVE in Jersey and commute to NY. Jersey has more parks, not just one. Jersey has more places to do sports, live, run. Jersey has more property to live on and actual Houses not crampt apartments.
Jersey doesnt have the noise or inconvineint traffic NY has unless its rush hour cus all the NY guys have to go to and fromn there.
New York City NEVA impressed me. Ive been there a bunch of times usually to see sporting events and i can do without. Its overprised shopping, eating and living. I mean comon, i have guys that i go to football camps with that are from new york and tell me how they have to pay $20 or more jsut for a movie tickes. TO SEE A MOVIE! comon. NY is just an overpriced rip off.