flood555 :

(Today, 01:39 PM)

yeah he did... talib too
flood555 :

(Today, 01:40 PM)

wonder if Verner is kicking himself

Jetsfan0099

:

(Today, 01:40 PM)

The Jets have to bring in another CB, Rex is probably going crazy

Jetsfan0099

:

(Today, 01:41 PM)

Verner didn't have a big market because hes a zone CB. Talib and Davis are CBs that can succeed in man

Jetsfan0099

:

(Today, 01:42 PM)

I think Revis goes to whoever pays the most, but his market may not be that big. The patriots will be after him, I think they sign him.
flood555 :

(Today, 01:43 PM)

that's what the titans believed but he's a solid fit in Tampa w Lovie smith
flood555 :

(Today, 01:43 PM)

Pats are too cheap to sign him
flood555 :

(Today, 01:43 PM)

i hope they get him and he holds out every game

Jetsfan0099

:

(Today, 01:43 PM)

it was a excellent signing by the Bucs

Jetsfan0099

:

(Today, 01:44 PM)

I have to think with our secondary needs that the Jets go after Revis, the only problem is Woody Johnson
flood555 :

(Today, 01:45 PM)

he was such a pain in the offseason. costs too much too. would love to get him back at the right price

Jetsfan0099

:

(Today, 01:46 PM)

We will probably end up signing Cromartie back

Chaos

:

(Today, 01:48 PM)

we can draft a CB with the 18th pick

Chaos

:

(Today, 01:48 PM)

apparently Jets are looking to sign 2 WRs in FA

Jetsfan0099

:

(Today, 01:50 PM)

f*** that, I don't want to draft a CB that high

Jetsfan0099

:

(Today, 01:51 PM)

I think they end up trading Stephen Hill for some late round pick

Chaos

:

(Today, 01:51 PM)

Chaos

:

(Today, 01:52 PM)

Steiny says Jets are high on QB Joe Clancy

Chaos

:

(Today, 01:52 PM)

WR Miles Austin released

Jetsfan0099

:

(Today, 01:53 PM)

The Jets will get anohter CB, Rex loves CBs too much

Jetsfan0099

:

(Today, 01:54 PM)

Don't want Austin, can't stay healthy

Chaos

:

(Today, 01:54 PM)

1 hr left until Revis decision...
flood555 :

(Today, 01:57 PM)

yeah scroll up i was saying the same thing about getting a corner at 18

Jetsfan115

:

(Today, 01:58 PM)

we should sign sproles when he gets released

Jetsfan115

:

(Today, 01:58 PM)

cut goodson and have ivory and powell split and sue sproles as a 3rd down back and pass catcher. plus he can return punts and kicks with the bets of them

Jetsfan0099

:

(Today, 01:59 PM)

he won't get released, too much interest in him.

Jetsfan0099

:

(Today, 01:59 PM)

they'll get a pick for him

Chaos

:

(Today, 01:59 PM)

it's gotten deleted flood...too many comments afterwards
flood555 :

(Today, 02:00 PM)

i see... yeah it would be nice to have Sproles
flood555 :

(Today, 02:01 PM)

draft a WR and Sign another 2 we have a whole new offense
greenandwhit... :

(Today, 02:03 PM)

Sproles got released an hour ago 0099 lol
greenandwhit... :

(Today, 02:03 PM)

oo sorry, he wants to be cut

Jetsfan0099

:

(Today, 02:04 PM)

He was going to be released but there was a ton of interest so the Saints are trying to trade him instead
greenandwhit... :

(Today, 02:05 PM)

yeah, i have no idea why the Saints would be giving him up then if you ask me. He is a very underrated back
greenandwhit... :

(Today, 02:05 PM)

he honestly reminds me of Leon Washington in some ways
greenandwhit... :

(Today, 02:05 PM)

just the way he scats and jukes around is awesome to watch.

Jetsfan0099

:

(Today, 02:06 PM)

some report from a nobody said that the Patriots are prepared to offer Revis $13 mil per year, but they wouldn't pay Talib?

Chaos

:

(Today, 02:07 PM)

Sheesh...apparently Broncos were trying to get Byrd before Talib

Chaos

:

(Today, 02:07 PM)

they're going all out for Manning

Jetsfan0099

:

(Today, 02:09 PM)

I wish we could have gotten TJ Ward for $5.5 mil per uyear
SoReALSoJetS :

(Today, 02:17 PM)

if revis goes to the pats it will be such a dick move for him. If he had any respect at all being a jet then he would not sign with them. Some other team is going to give him 14 a year

Jetsfan0099

:

(Today, 02:31 PM)

@MMehtaNYDN 32s
Member of Darrelle Revis camp chimes in on if he thinks cornerback will end up on Patriots (assuming he's cut). "It's going to happen" #nyj

Jetsfan0099

:

(Today, 02:35 PM)

o ‏@MikeGarafolo 11s
Golden Tate five-year deal with the Lions, per the team's website.
azjetfan :

(Today, 02:35 PM)

I Fn knew it

Jetsfan0099

:

(Today, 02:35 PM)

Revis is officially a FA, was released
Jets Sign Trick Kicker For Tryouts
Posted 20 December 2012 - 04:17 PM
Get it done MT
---
Posted 22 December 2012 - 03:31 AM
Jetsfan115, on 20 December 2012 - 04:17 PM, said:
Superbowlll!!!!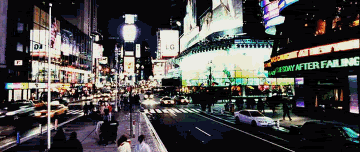 ---
Posted 29 December 2012 - 06:34 PM
I saw it last night at the end of The Rachel Maddow Show.
http://www.nytimes.c...-boot.html?_r=0
It came as no surprise to me that of all the 32 teams in the NFL it was our New York Jets that gave the YouTube sensation a tryout....twice.
New York Jets
Super Bowl III Champions
Los Angeles Lakers
16-times NBA World Champions
1949, 1950, 1952, 1953, 1954,
1972, 1980, 1982, 1985, 1987, 1988, 2000, 2001, 2002, 2009, 2010
FlyHiJets, on 01 June 2013 - 08:35 PM, said:
You're the scumbag that thinks everyone should kiss the as$es of a bunch of criminals but I'm a dumbass. Yeah okay douchebag. Go give some illegal wetback or Revis another blowjob. But then again.....don't you live in an entirely different country but yet think you can tell us how to live? Go fvck yourself little boy. You're likely still living with mommy & daddy. Pu$$y.
---
---
1 User(s) are reading this topic

0 members, 1 guests, 0 anonymous users