With some FA signings...
S-Dawan Landry
S-Jim Leonhard, birng him back for cheap.
QB-Kevin Kolb. Has experience with Marty Mornhinweg.
OG-Matt Slauson re-signs
Trades-We trade Revis to the Buccaneers for their 2013 1st and 2014 2nd.
9th overall-Ziggy Ansah OLB/DE 6'5 271. Risky pick, but has the highest upside of any pass rusher. I think Dion Jordan goes before us and I am not sure what is happening with Jones. Pick here is between Barkevious Mingo or Ansah (who may also be gone).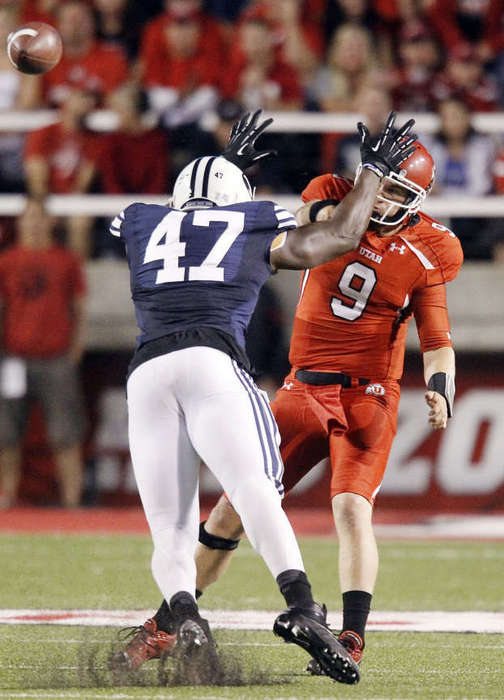 13th overall-Tavon Austin WR. Hes a game changer, and for us we need more impact players on offense. His ability to make people miss in the open field along with his blazing speed make him special.
2nd-Zach Ertz TE-6'5
3rd-JJ Wilcox S-6'0 213.
4th-Corey Lemonier OLB-6'4 255
Not going to do the rest as it gets too hard. idk how realistic this all is, but I was bored...
QB-Kevin Kolb, Mark Sanchez, David Garrard.
RB-Bilal Powell, Mike Goodson, Joe MCKnight
WR-Santonio Holmes, Tavon Austin, Jeremy Kerley, Stephen Hill, Jordan White.
TE-Zach Ertz, Jeff Cumberland, Konrad Rueland.
LT-D'Brickashaw Ferguson
LG-Matt Slauson
C-Nick Mangold
RG-Willie Colon
RT-Austin Howard
DE-Quinton Coples
NT-Kenrick Ellis/Antonio Garay
DT-Muhammad Wilkerson
OLB-Ziggy Ansah
ILB-David Harris
ILB-DeMario Davis
OLB-Antwan Barnes/Corey Lemonier
CB-Antonio Cromartie
S-JJ Wilcox, Jim Leonhard
S-Dawan Landry
CB-Kyle Wilson